Mathematics is undergoing an explosion in new ideas and techniques, as well as in the understanding of basic mathematical structures. The discipline is also central to areas of study from economics to computer applications, where it provides theoretical concepts and fundamental language. The Department of Mathematics has been striving to provide for the needs of the various courses with well-stocked resources, experienced faculty and modern teaching methods.
Vision:
Citizens with concrete mathematical foundation who serve as resource personalities for growth of the country.
Mission:
To improve our knowledge and impart quality education to students to make them the pillars of modern society bearing the knowledge of fundamental mathematics and ethics.
Objectives:
To be able to make students recognize that mathematics is an art as well as a powerful foundational tool of science with limitless applications.
Demonstrate an understanding of the theoretical concepts and axiomatic underpinnings of mathematics and an ability to construct proofs at the appropriate level.
Demonstrate competency in mathematical modeling of complex phenomena, problem solving and decision making.
Faculty:-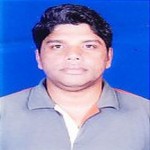 Dr. Ignatius Fernandes

 (Assistant Professor)
Qualification :- MSc, Phd (Pursuing),NET
Experience:- 5 Years,Joined Rosary College in 2011
Interests:- Fluid Mechanics, Applied Science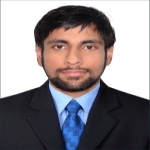 Aloysius Querobino Godinho

(Assistant Professor)
Qualification :- M.Sc, NET (Ph.D. pursuing)
Experience:- Joined Rosary College in 2019
Interests:- Reading, Research