The world spins on IT today! The Department of IT is here to spread the passion of Information Technology. We have been providing the experienced faculty and best of resources along with high end systems to the students. The Department has been delivering IT academic programmes relevant to the changing needs of graduates in an information society.
Vision :
A society capable of embracing new technologies and equipped with life skills critical to success.
Mission :
To facilitate change in the learning environment by providing technology that is functional and appropriate through effective communication and maintenance of technology standards.
Objectives : 
To understand the role of Information Technology in the present social and economic scenario.
To create an advanced technology- rich environment , and driving fundamental changes in classroom instruction
Implement new ideas in problem solving utilizing new technologies.
Faculty:-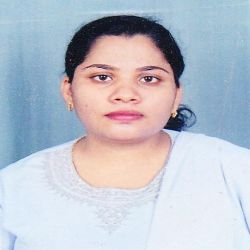 Precy Fernandes e Coutinho
(Associate Professor)
Qualification:- MCA, BSc(Comp. Sci.),SET
Experience:- 15 years, Joined Rosary College in 1998
Interests:- Reading

Leona Dias
(Assistant Professor)
Qualification:- MCA
Experience:- 4.5 years, Joined Rosary College in 2016
Interests:- Networking