"The Science of Economics is made for the benefit and development of the world."
From an economy on the brink of disaster in the mid-sixties to an economy with great potential, India has come a long way. The Department of Economics has been providing the best of resources for an ever increasing need of trained manpower in the industry.
The department has been providing an adequate number of books / Journals in the library. The lecturers use LCD projectors for teaching. Notes and other Subject content are provided to students via the Intranet. The lecturers are competent in computer teaching and learning. The lecturers are involved in academic counselling of students. The students are encouraged to voice their difficulties at a personal and academic level to the lecturers.
Vision
A community of young men and women with intellectual capacities to challenge existing and new economic problems with innovative and humane solution.
Mission
To promote mastery of knowledge, understanding and application of Economics.
Objectives
To bridge the gap between Economic theory and reality.
To inspire students to pursue higher studies in Economics.
To promote the acquisition of competencies and skills necessary for career success.
Faculty:-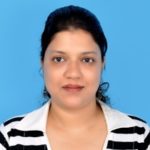 Sonia Vaz
(Assistant Professor)
Qualification:- MA(Economics)
Experience:- 22 Years, Joined Rosary College in 1994
Interests:- Reading, Watching Movies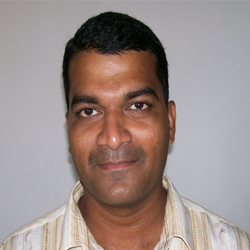 John Xavier D'Souza
(Assistant Professor)
Qualification:- MA, NET
Experience:- 9 years, Joined Rosary College in 2007
Interest:- Sports & Fishing

Ilyusha Mariana Angelia Da Costa

(Assistant Professor)
Qualification:- MA (Eco)
Experience:- 7 Years,Joined Rosary College in 2014
Interest:- Flower Making & Creative Craft

Ms. Poorva Gude

(Assistant Professor)
Qualification:- MA (Eco)
Experience:- 5 Years, Joined Rosary College in 2018
Interest:- Development Economics, Public finance, Economics of resources

Ms. Vembly Colaco

(Assistant Professor)
Qualification:- MA (Eco)
Experience:- Joined Rosary College in 2018
Interest:- Micro Economics and International Trade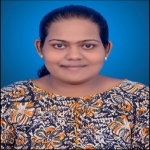 Pretty Louiza Pereira

(Assistant Professor)
Qualification:- MA (Eco)
Experience:- 4 Months, Joined Rosary College in 2019
Interest:- Reading, Travelling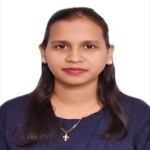 Ms. Ivy Simoes

(Assistant Professor)
Qualification:- M.A Economics, NET, B.Ed
Experience:- 2.5 years, Joined Rosary College in 2019
Interest:- Reading, photography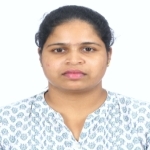 Ms. Anneliese M. D'Costa

(Assistant Professor)
Qualification:- MA (Eco)
Experience:- 8 Years, Joined Rosary College in 2019