Geography – the study of the Earth and its lands, features, inhabitants, and phenomena. The Department of Geography has been providing rich resources, books and has been using technology to provide matter to the students.  The department adopted the new UGC restructured curriculum in the academic year 2007-08 in a phased manner. The students of the department offering different papers at the FYBA, BCom, BCA and SYBA.
Vision:
A society with environmentally conscious youth
Mission:
To create awareness of the environmental problems and equip the students with the necessary skills to protect nature.
Objectives:
To create awareness about nature and its resources.
To conscientize the students about the various environmental problems.
To create an awareness that man is a part and parcel of nature and degradation of the same will never be beneficial to man in the long run.
To motivate the students, to adopt various measures to protect the earth.
Faculty:-

Smita Naik Fernandes
(Associate Professor)
Qualification:- MA(Bombay University), SET(Pune University)
Experience:- 25Years, Joined Rosary College in 1992
Interests:-  Reading & Cooking

Lerissa Asucena D'Costa

(Assistant Professor)
Qualification:- M.A. Geography , B.Ed
Experience:- 1 Year, Joined Rosary College in 2018
Interests:- Drawing, Art & Craft, Reading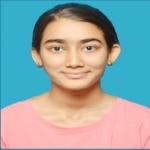 Tanvi V Deshpande

(Assistant Professor)
Qualification:- M.Sc. Geography
Experience:- 1 year, Joined Rosary College in 2019
Interests:- Traveling, Sports, research