For centuries, man has been fighting wars, conquering lands, making and breaking governments, starting revolutions. The Department of History digs deeper into our past.
The Department has two lecturers who have been appointed as per University rules. The Syllabus of the department were changed in the year 2007 as per the new revised UGC syllabus. The lecturers use laptops, LCD projectors for teaching and are competent in computer teaching and learning.

Vision :
Young People who will use the knowledge of History in order to derive positive lessons for future progression.
Mission :
To enable the student community to view present events in the light of past politics.
Objective: 
To make learning of History more interesting
To inculcate a love for the subject.
Preservation of our heritage for future reference
To enlighten students about the divisive forces at work in the world.
Faculty:-

Dr. Rita Braganza
(Assistant Professor & Head of Department)
Qualification :- MA, PhD
Experience:- 22 years, Joined Rosary College in 1993
Interests:- Economic History, Reading Research Articles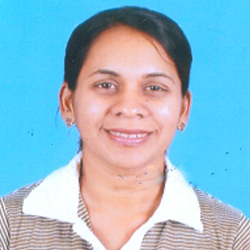 Alison Quadros

(Assistant Professor)
Qualification
:- MA (History)
Experience
:- 19 Years, Joined Rosary College in 1997
Interest
:- Reading, Travelling, Learning new cultures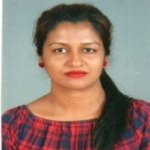 Fravina Rebello
 (Assistant Professor)
Qualification:- M.A. History
Experience:- 3 Years, Joined Rosary College in 2019
Interest:- Reading, Travelling