Here at Rosary College, we not only emphasize on mental by also physical exercise. True to our motto, we believe in a Holistic development of our students i.e., mind, soul and BODY. Our students have been competing at different levels for various sports and games.
Vision :
Healthy Citizens actively involved in achieving excellence in physical education and sports.
Mission :
To enhance physical, mental, emotional, social and spiritual growth of young women and men through Physical Education.
Objectives :
To help students realize their potentials and discover their abilities.
To help build up physical power and develop various organic systems in the body.
To help students to adjust in the family and society and to build healthy relationships which in turn will lead to happiness.
To contribute to economic efficiency in students through hard work and to help them in the selection of their profession.
To inculcate civic responsibility in the students.
To help students to realize their responsibilities as members of a democratic society.
Faculty:-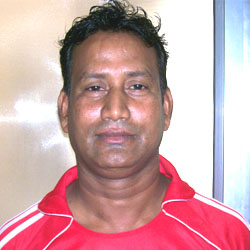 Dr. Francis Xavier Lobo
(Director of Physical Education)
Qualification:- PhD,SET
Experience:- 24 Years , Joined Rosary College in 1992
Interests:- Coaching, Fitness, Health, Youth Development