DEPARTMENT OF COMPUTER  APPLICATIONS 
Presents
One Day Tech Event
The Department of Computer Applications of our College is organizing a one day tech event "Ensemble 2.0". This event is aimed at creating awareness of the latest trends in the field of Information Communication technology amongst students pursuing computer studies in the Higher Secondary Schools (HSS).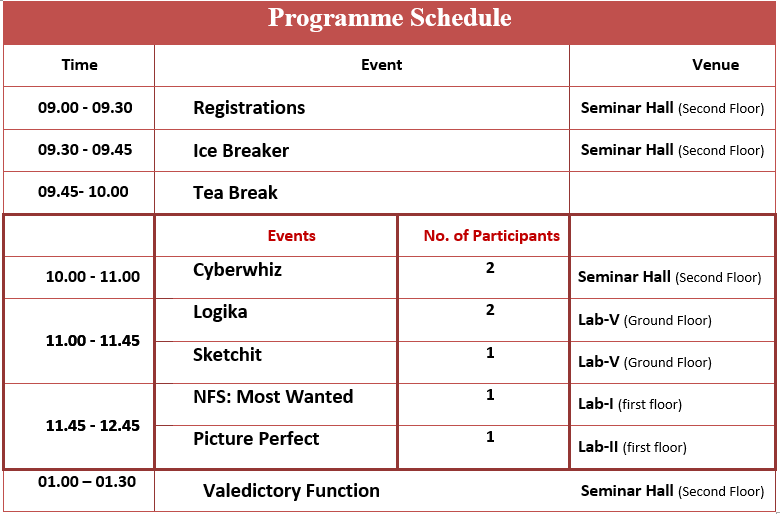 Rules & Regulations
1) "Ensemble 2.0" is one day tech event of Rosary College organized by the Department of Computer Applications.
2) Participation in "Ensemble 2.0" is only by invitation.
3) Each team represents their institution and must be official deputed through the proper channel.
4) Each team comprises of maximum 05 members that are bonafide students of the institution.
5) Teams may be comprised of male/female members.
6) Each team has to report to the event venue on time as per the schedule.
7) Every team has to register at the venue on 10th August 2019 from 9.00 to 9.30 am at the registration desk in the college seminar hall.
8) Every student must possess their school identity card.
9) Every team must have a permission letter signed by the principal.
10) The prize winners of the events will be given a certificate of merit.
11) The organizers reserve the right to cancel/modify the events/rules as seemed appropriate.
12) The decision of the organizers will be final and binding.
For queries contact
Asst. Prof. Ramkrishna Reddy (Convenor):
Mob: +91 8806572120
Email: ramkrishna@rosarycollege.org
College office: 0832-2701564 / 2736864